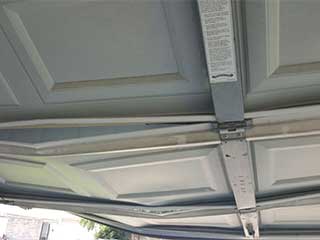 Here are some reasons why you should replace the existing door with a newer model.
Too Many Repairs

If you've been spending more money than usual on maintenance and repair, the time has come to say goodbye to your door. It's only normal that, as they get older, they are going to need more money (and time) invested in them to keep them functioning. Believe it or not, sometimes it costs less to have a new door installed than to have the old one repaired over and over and over again.

Serious Signs of Wear and Tear

Warped edges, deep cracks, huge rusty patches or rotten bottom of the door - all tell-tale signs that the end is drawing near. And it's not only about the aesthetics; it's about safety as well. A severely damaged door can also be off balance and the possessions you keep in your garage may be damaged by weather elements. A new door will guarantee the safety of your belongings and, of course, your home.

Increasing Curb Appeal

If you are thinking of selling your house one day, invest a little in order to earn as much as possible! The look and quality of your garage door certainly affects the value of your property. So, why not install a brand new door? Not only do you get to enjoy in it before making the sale, but you will also increase your home's resale value. Two flies with one stone!

Energy Efficient Door

Modern doors are much more energy efficient than they used to be. Your utility bills will surely drop after the door replacement, because there won't be any heat or AC loss. So, you'll be doing a favor both to the environment and to your budget. An added bonus is that newer models are much lighter, which will prolong the life of your opener as well.

Improve Safety and Security

Maybe you just want to improve the quality of your door in general or make sure you have all the latest built in features and add-ons. Some of the things that can help you to better protect your home and family are: the automatic reversal system, rolling code technology, battery backup, keyless entry pad and smart (Wi-Fi) door openers.