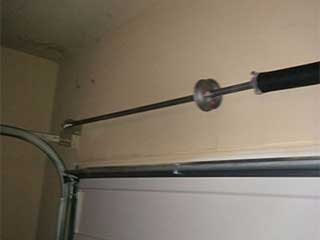 What Are Extension Springs?
Extension garage door springs are usually located on the sides of the garage and they create the energy needed to power the door's movement by being pulled and stretched out to create tension. As they're released back into their regular state, the energy is expended as the tension is let go.
What Are Torsion Springs?
Torsion garage door springs are usually located in the center overhead of the garage. Rather than working by being stretched out and retracted, torsion springs twist to create the tension and store energy needed to get the door moving when you need it.
Which Is Better?
Most technicians agree that tension springs are the best to have in place for a variety of reasons. One of the biggest is that of safety. When an extension spring breaks, it can go flying because of being stretched to its limit, and cause damage to the garage, the car inside, or even an unlucky person if they happen to be around. This isn't the case when a torsion spring breaks, thanks to the twisting motion. Torsion springs are also far sturdier and will last much longer than extension springs because of this. The act of twisting is far less strenuous that being pulled to the limit every day when the door is used. This constant pull wears down extension springs much faster, so they'll need to be replaced more often. Many technicians also feel that torsion springs make the garage door operate far more smoothly than extension, as the stretching out and retracting of extension springs can create a jerkier motion. Extension springs also need more parts to properly operate, and that means more things that will eventually require repairs or replacements down the line. Torsion springs can even lengthen the lifespan of your garage door's operator because it puts far less strain on it over time than extension springs do. Less energy is used in this process as well thanks to them working far more smoothly, so you might even save some on energy spending. Considering a switch to torsion can make a world of difference!