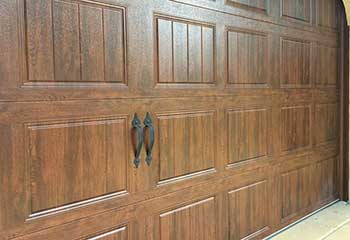 Garage Door Replacement
Customer Issue: Mr. Davidson adored the look of a wood garage door, but the maintenance proved to be too much.
Our Solution: We recommended that Mr. Davidson replace his door with an Amarr Classica model instead. It looks the same as a real wood garage door but is instead made out of steel to be far easier to maintain. Our experts uninstalled the original wood door from the system and guided the rollers of the new door into the track before closing them. We also installed the springs and cable.
Rafael Davidson
- Bulverde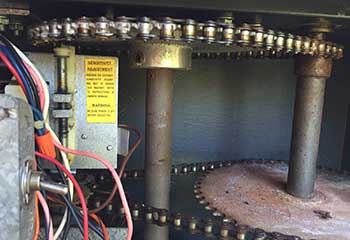 Garage Door Opener Repair
Customer Issue: Mrs. Molche's garage door opener started making some alarming rattling noises during operation.
Our Solution: Some quick automatic garage door opener troubleshooting revealed that the drive chain had somehow gotten caught up around its spool. The chain wasn't in good enough shape to be counted on even if they untangled it, so the team just removed it and attached a new opener drive chain in its place.
Matilda Molche
- Stone Oak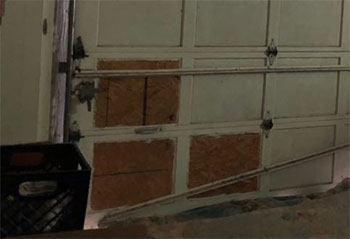 Panel Replacement
Customer Issue: The customer needed two broken panels replaced in his garage door.
Our Solution: Our technician ordered two replacement panels to replace the customer's broken ones. When they arrived, he installed both panels and checked the door for proper operation to Mr. Hernandez' complete satisfaction.
Milton Hernandez
- Timberwood Park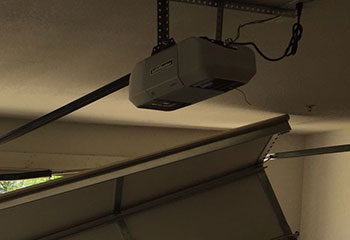 Craftsman Opener Installation
Customer Issue: Outdated, noisy opener.
Our Solution: We discussed all the models within this customer's budget range, explaining the differences and similarities. He decided on Craftsman 57915 3/4 HPS opener, so we installed and tested it. We walked Mr. Baker through some of the main features before we left. Another project done!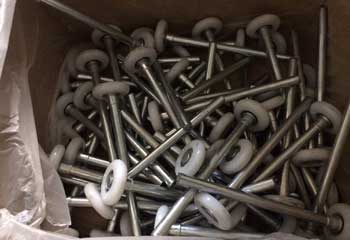 Roller Replacement
Customer Issue: Damaged rollers.
Our Solution: We replaced the existing steel rollers with nylon ones which are quieter and last longer. Unfortunately, we also had to replace prematurely worn out gear and sprocket assembly. Finally, we made sure the whole system was functioning smoothly.